AMP50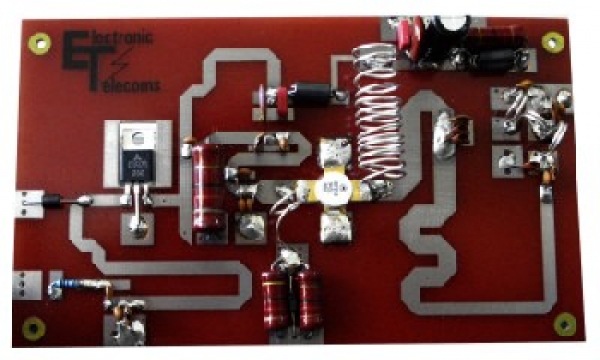 ---
The AMP50 is a complete FM Solid state Power amplifier.Very simple operation, plug and play. It requires only 500mw-1W input power to produce 50W RF power output between 87.5-108MHz.
The AMP50 can be power supplied from a vehicular source 13.8V.
Due to the fact that the AMP50 is completely broadband , no tuning is required.
Furthermore, because of the high efficiency design, temperature dissipation is minimized. It also incorporates low pass sophisticated filters such as to ensure harmonic products below -75dB.
Please contact us for further information.
* Power Output 50 watt
* Power Input 0.5 - 1 Watt
* Broadband Operation 87.5 - 108 MHz
* High Efficiency Design
* Built in Low-Pass Filter (Final Stage)
RF Section
Power Output: 50 Watts
Power Input: 500 - 1000 mW
Gain: 46 dB
Efficiency: 80%
Class of operation: C (Final Stage)
Frequency Range: 87.5 - 108 MHz
Output Impedance: 50 ohm
Harmonics suppression: -75 dB at 108 MHz
Spurious: <90 dBc
Other
Power Dissipation: 80 watt
Power Supply : 12 – 16 VDC Recommended 13.8 VDC
Dimensions: 95 X 210 mm: